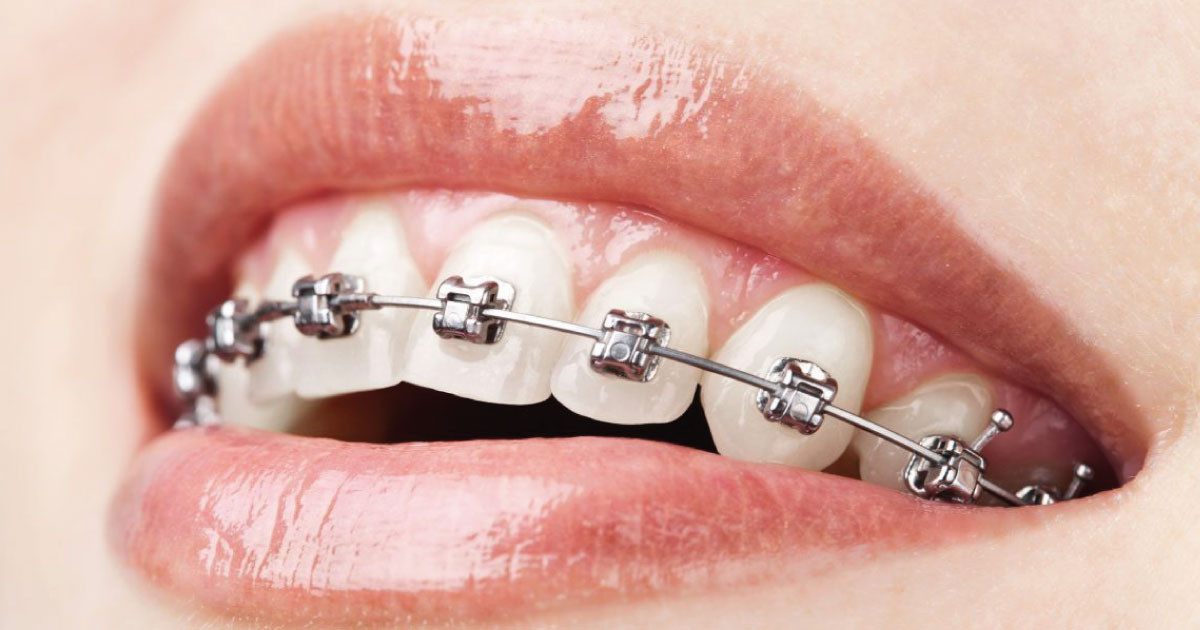 Self-ligating Braces
There are many technological advances in orthodontics, and new improvements come up all the time. Self-ligating braces are one of these technological innovations to make orthodontic treatment easier and better for our patients.
How does it work ?
To explain how they work, let's first look at how traditional braces work. Brackets that are placed on the teeth receive an archwire that is held in place with "ties." These ties can be coloured elastic "o" rings or steel twist ties. These ties control the tension of the wire. They are tightened to activate the wire and cause tooth movement. 
‌
‌Self-ligating braces eliminate the need for ties. They have built-in specialized clips or sliding doors to hold archwires in place that are miniaturized to fit into the low profile of the bracket. This allows the archwire to move freely within the brackets, making tooth movement efficient and comfortable.
‌


‌Both systems seem relatively the same but the self brings several advantages and by choosing the clear version it is possible to obtain excellent results also from an aesthetic point of view.
‌
Benefits of Self-Ligating Braces.
With its many advantages, self-ligating braces may be the solution that some patients are looking for and we list a few below.
‌
‌ Smaller and less noticeable
‌Technology allows for miniaturization of braces so that they are less noticeable and more comfortable to the lips and cheeks.
‌
 ‌Better Hygiene
‌Elastic "o" rings of conventional braces are plaque traps that arguably may be more prone to causing permanent white marks ("white-spot lesions"), which will stay on the teeth long after the braces have come off, or cavities on the teeth. Self-ligating braces are easier to clean, but good brushing is still a very important component of orthodontic treatment no matter what type of braces there are on the teeth.
‌
 ‌Efficient tooth movement for shorter treatment time
‌Movement of teeth involves sliding of the braces on the archwire. Elastic ties act as brake pads, slowing the orthodontic treatment process down. 
‌
‌Self-ligating braces generate less friction when sliding on an archwire, which can speed up the process of orthodontic treatment.
‌
 ‌Fewer Orthodontic Visits
‌Self-Ligating braces need fewer adjustments compared to traditional metal braces, reducing the number of visits to your orthodontist. 
‌
‌Some cases can be treated faster with self ligating braces up to 6 months faster than with classic ligature braces.
‌

Can Anyone Wear Self-ligating Braces ?
As with any major decision, the orthodontist can consult with you to determine whether conventional braces, Invisalign, lingual or self-ligating braces will work best for your set of circumstances. It will all depend on the severity of your misaligned bite. Only an experienced orthodontist should make such an important decision for you to ensure the best possible outcome for you and your smile.